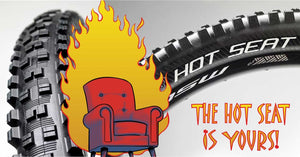 COMING SOON
This all terrain, all condition trail nail gets a rounder profile and dirty big cornering lugs for trail ripping grip. Are we going to see this bad boy on the top step?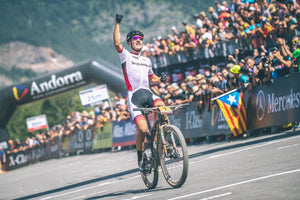 Proven Vallnord, Andorra
Vlad Dascalu takes first place at the U23 Vallnord World Cup Round. A dry and dusty track combined with the high altitude did not slow down Dascalu. A powerful finish with no one else in sight. Vlad was racing on the Roller's front and rear in the Race compound. We congratulate him on his great victory.
Shop Tires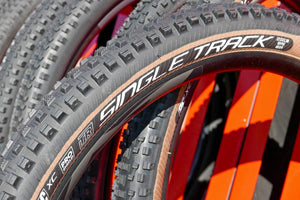 THE SINGLETRACK
New for 2019 - The Singletrack. It's the tire you install when you don't care (or don't know) what the conditions are going to be like. It takes a few cues from the Gripper - which is solid and predictable cornering. A rounded casing to improve speed while tuning in safe analog cornering.
Widely spaced lugs to shed the mud and our unique micro-textured blocks grip in the wet and brake with tenacity. Pair it with a Gripper on the front and you are set for those all day rides.
Available in our solid ProShield and SuperShield casing.
BIG GRIP
The new Gripper designed for outright grip and traction in demanding terrain. Loose rooted, rutted and damp terrain is where the Gripper finds home. Two casing options with Race compound and Standard compound.
SEE MORE